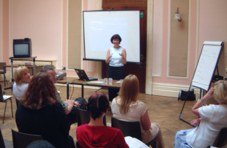 Health and safety training
This course is for all employers and employees who want to develop their knowledge of health and safety in the workplace.
CIEH Level 2 Health and Safety
This course provides basic health and safety skills and knowledge for all staff involved in the operation of different types of establishments.
Further information
Details of Health and Safety courses and qualifications can be obtained from the Chartered Institute of Environmental Health.
Contact Commercial Environmental Health
If you have any questions or would like any advice, please contact us:
Consumer Protection
2nd Floor
Civic Centre
44 York Street
Twickenham
TW1 3BZ
Telephone: 020 8891 7117
Email: commercialeh@richmond.gov.uk
Fax: 020 8891 7713
We are open Monday to Friday, 9am to 5pm.